Wool Rugs
Rugs come in all flavors these days. You'll find wool rugs and cotton rugs, plus rugs made from sisal, jute, polypropylene, and even suede and bamboo. Wool is the oldest type of rug material on the market, and it hasn't missed a beat.
Even with slick new competitors, wool rugs are still the best sellers (with good reason). They're the hallmark of traditional as well as contemporary rug design, offering high quality, versatility, and a touch of Mother Nature in a mechanical world.
There's no doubt a rich, thick rug can turn a living room into a living space. Imagine warming your toes on a comfy centerpiece while your family enjoys movie night. Picture an end to the cold tile floor in the entryway, or a push of color in the kitchen.
While many types of rugs can turn a room from cold to cozy, wool rugs do it with unexpected grace. They provide a beautiful rug surface that's soft and sturdy, making them an ideal choice for homeowners hoping to add color and character. Wool rugs also come with a whole host of special amenities you just can't get with other materials.
Use Rug Finder to See Your Favorite Types of Wool Rugs!
Click the link above - use "Rug Finder" in the menu under Rugs tab. Pick any desired aspect (style, color, material, size) and narrow it down, one option at a time, until you have a rug that's just right for you!
Wool is water and fire resistant, in addition to being durable, making it an ideal go-anywhere decorator. While it breathes easily and handles humidity well, wool resists soaking because of its physical makeup. Heavy liquids literally roll off individual wool fibers, making the fabric resilient. Spills are wiped up easily without worrying about mildew or serious rug damage. Imagine the possibilities!
Wool's natural fire resistance is unlike any other rug material. It's not completely immune to fire, and can burn if over-exposed, but it is fire resistant. It doesn't spark easily and can be quickly extinguished if a renegade ash finds its way onto the rug. When it comes to fire, anything that's resistant can help minimize the impact.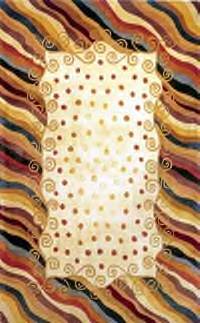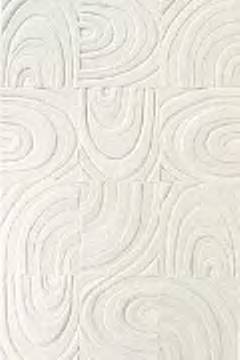 Wool rugs can be hand-knotted, flat-woven or hand-tufted. The finished rug is always desirable, no matter which method is used.
Collectors and home decorators love wool rugs for the "authentic" feel and unique properties. Wool rugs wear well and can be even more appealing as they age.
Over time you can expect your wool rug to get a highly desirable, well-loved feel that surpasses any synthetic material in comfort and looks.
As if that weren't enough, wool is relatively resistant to dirt and easy to clean. Even in high traffic areas, the compact nature of wool fibers makes it harder for dirt to get down inside, unlike synthetic rug materials. This keeps your investment looking great and ensures that even a family with kids and pets can have a rug that lasts. Quick and easy clean-up is always a great feature.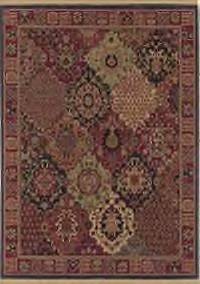 Wool rugs come in a vast array of colors, styles and prints - everything from traditional Persian styles to contemporary pop art. This makes it easy to find rugs that are just right for any room of your home or office.
Wool loves dye and absorbs it well, ensuring bold colors and standout prints for years. Whether you're into famous designers or cool imports, you can't go wrong with a heavy-duty wool rug.
There's nothing quite like going natural when it comes to furniture and decoration. In our busy modern world, it's nice to know Mother Nature's offerings can outdo man-made materials.
Wool rugs are strong, soft, beautiful, warm, and naturally resistant.
What more could you want from a rug?
Suppliers from Turkey are listed at Turkish-Manufacturers.com under relevant categories. Just type any keyword to find Turkish suppliers, exporters, manufacturers, wholesalers.
It's Easy to Find Exactly the Right Rug with Rug Finder (and Fun, Too!)

Click the link above - use "Rug Finder" in the menu under Rugs tab. Pick any desired aspect (style, color, material, size) and narrow it down, one option at a time, until you have a rug that's just right for you!