Area Rugs - Tips & Selection Guide
If you'd like to find out anything at all about area rugs, such as how to decorate with rugs or how to clean them... You are in the right place!
We have lots of great tips to share with you.
You can explore the fascinating history of rugs or simply find out how to make the right choice for your home or office.
But, how do you go about selecting the right rug(s)?
What kind of material is best for your situation?
Which style is best for the look and feel you want?
Does each type of rug have different guidelines for care/cleaning?
At first, that might seem like a lot to think about.
No need to fret... We'll help answer those questions, and more!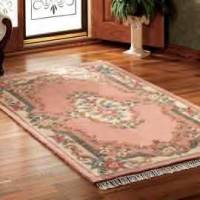 There are tons of area rug tips, and you'll find them in easy-to-understand sections that make the topic more enjoyable as well as informative and certainly less perplexing than other sites about rugs.
We'll take an in-depth look at the materials used to make area rugs, both natural and synthetic. Natural materials include wool, cotton, jute and sisal. Synthetic materials are things like polypropylene/olefin and nylon.
You can find out more about the different methods used to make area rugs including hand-knotted, flat-woven, hooked and machine-made.
Here's a link from another web owner.....
Your bathroom vanity is the focal point of your design. Not sure where to look? Check out https://www.cabinetscity.com . Make sure to keep this in mind when choosing the cabinets you upgrade to. You can find amazing deals and styles to choose from when shopping with brands like Wolf Classic, J&K and Fabuwood.
There's no end to the styles and designs of area rugs. You'll be able to find information on all types of rugs; Persian, Oriental, Tibetan, Southwestern, shag, Flokati, contemporary, braided and animal prints, as well as custom rugs, children's rugs, indoor-outdoor rugs and rug runners for halls or stairs.
Use Rug Finder to See Rugs in Your Favorite Style, Color, and/or Size!

Pick any desired aspect (style, color, material, size). Narrow it down, one option at a time, until you have a rug that's just right for you!
Area rugs come in all shapes, including square, rectangular, hexagon, octagon, oval and round. With the wide range of rug materials, styles, designs and shapes that are available, you are sure to find several that are just right for your situation.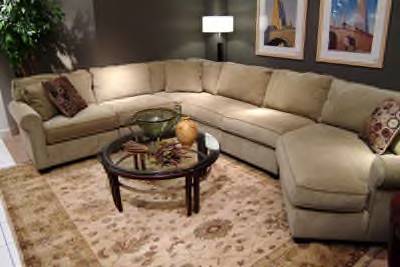 We'll show you lots of useful tips for decorating with area rugs as well as valuable information on their care and cleaning.
There's also a section about the terminology used when discussing rugs and rug making.
When the time comes for you to pick an area rug (or more than one), ask yourself these questions:
How much foot traffic will the area rug get and will there be children or pets on the rug?
Do you want a rug to fit in with your existing furniture or furnishings or will you get new furniture and/or furnishings to go with the area rug?
Do you want the rug to draw attention to some part of the room or to create a theme?
Will the rug be used for artistic expression or to personalize your environment?
Do you want a rug that will last for decades and become a family heirloom?
Some of these things may not apply in your situation while other items may deserve some consideration before making the final decision about picking the right area rug(s). You'll be able to see for yourself what is best for different circumstances.
Another thing to consider is if the rug will be in an area where there is moisture and/or wet feet, such as near a shower or a bathtub. If so, be sure to get a rug that is well-suited for the conditions.
You'll be glad to know that there are plenty of area rugs to choose from, no matter which style suits you best or how much your budget allows!
As a favor to other site owners, we added a link to their site:
Houses in Turkey https://www.investinturkeyalb.com The best property of İstanbul, Office, Residence, Villa, Apartment ...
No matter whether you prefer contemporary homes, Victorian mansions, San Francisco apartments or rustic cabins, area rugs are a great decorating piece for any room.
And, keep in mind that if you have one type of home but want it to feel like another type, area rugs can help you create that feeling.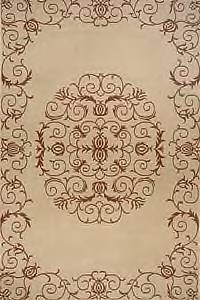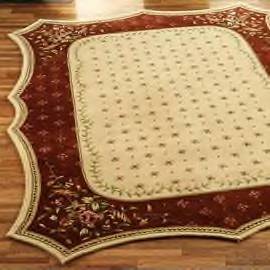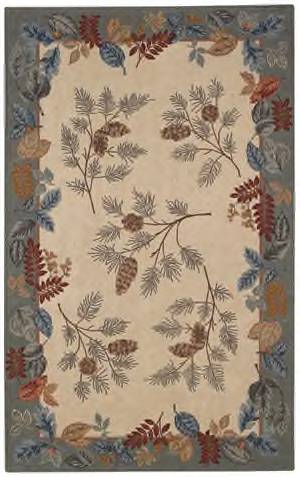 Area Rugs and Floor Rugs are two different names for the same thing. You'll see an interesting variety of area rugs on the Floor Rugs page, as well as most of the other pages of this site.
Feel free to spend as much time as you like exploring the area rug tips. But first, save the URL (bookmark it) so you can come back for another visit. You're always welcome here at www.Area-Rug-Tips.com!
You're also invited to visit www.Western-Home-Decor.net - especially if you like the casual decorating styles, such as the western, rustic, southwestern, country, lodge, or cabin styles. Gordon and AnnaRae, your hosts here at Area-Rug-Tips.com, have lots of great information waiting for you on their other site at Western-Home-Decor.net!

Use Rug Finder to See Rugs in Your Favorite Style, Color, and/or Size!

Pick any desired aspect (style, color, material, size). Narrow it down, one option at a time, until you have a rug that's just right for you!


Here's what's waiting for you on the main pages of Area-Rug-Tips.com:
With so many styles of rugs to pick from, it is easy to find a rug for every room in your house, no matter what your budget.
The list of rug materials (natural and synthetic) includes wool, cotton, sisal, jute, olefin, nylon and rayon, each with their own attributes.
The benefits of rugs are things like beauty, comfort, safety, versatility and sound reduction. We'll show you the highlights of each one.
When you are decorating with area rugs, you can get almost any look or feel you want for your home.
Add Feng Shui to your space to add beauty to the room as well as balance to your life.
These tips for rug cleaning will keep your area rugs looking great and help to extend the life of your rugs.
Join us as we take a comprehensive look at the history of rugs, including Oriental rugs, Persian rugs, Navajo rugs and more.
Get the most out of your rug shopping with these tips and sources to help you find just the right rugs for your home or office.
Rug and knot terminology looks at the meanings of over 120 words related to rugs and rug-making.
Find out a little bit about your website hosts and how their passion for all types of rugs began.
These highly recommended online resources provide information on a variety of topics.
Page after page of tips and info about all types and styles of area rugs for people with a passion for rugs, as well as those wanting to know more.
These rug articles provide tips and insight on different styles of rugs and how they play an important part in your home decorating.
Add your comments about the website and stories about your favorite rugs.
Our site map will help you find the rug tips and the information about styles and materials that is of most interest to you.
Page after page of tips and info about all types and styles of area rugs for people with a passion for rugs, as well as those wanting to know more.