Tibetan Rugs
Tibetan rugs are cornerstones of beauty and timeless fashion. These remarkable handmade rugs originate in the lofty mountain regions of Tibet (and in Nepal, just across the border). They combine a highly refined knotting craft with distinct patterns and color, making them highly desirable with a luxuriance like no other rug made today.
With rich designs that draw from the ancient and the elegant, these rugs are at home everywhere, from meditation rooms to grand entryways. If your home needs a decorative touch to bring it to life with style and charm... try a Tibetan rug.
Tibet is the holy land of the Buddhist and Vedic traditions. As such, it has long been steeped in spirituality and energy - with a large majority of its people mindfully producing artwork of all flavors. Tibetan rug-makers are very serious about their work, infusing each piece with imagination, energy, and harmony of design that's unheard of elsewhere.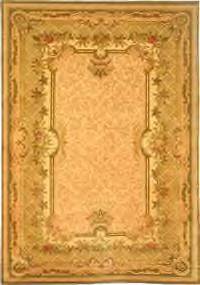 Each rug is carefully and painstakingly handcrafted using Tibetan knots, traditional rug knots, or a combination of textile weaving methods.
Each rug is hand-backed by cotton, canvas, or wool fabric and the knots are pulled through and snipped, creating pile of varying lengths (as the rug artist chooses).
Tibetan rugs use only the finest natural silk fiber and softly refined wool, ensuring a unique feel and years of cushioning. Natural fibers like wool, cotton, and silk provide the softest rug cloud you've ever walked across.


While hand-knotting is not unique to the these rug makers, their combination of hand artistry and fantastic patterns is. Where most rugs in the "Oriental" family like to explore traditional ornate designs, the Tibetan rug finds the universe to be a place of many facets. There are numerous designs drawn from all parts of Asia, using plants with heavy symbolic meaning and purpose. Bamboo fronds, forsythia branches, plum blossoms, and cypress trees are found in full form on many of these masterpieces.
Some Tibetan rugs might seem modern at first glance, but they have a refined sense of antiquity that makes them appealing to people who don't usually care for the more "bubble-gummy" pop rugs. These rugs use geometric shapes and patterns to elicit a mood. Sometimes the mood is subdued, gentle or reserved. Other times it's bold, thoughtful, or even eccentric. Geometric patterns are expertly blended within the rug's weave, creating patterns within patterns that are intriguing and textured.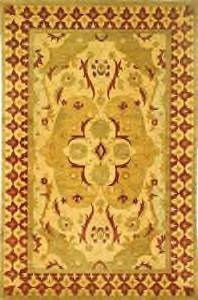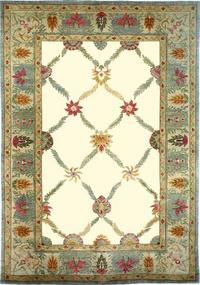 Rug-makers sometimes combine silk and wool in the same piece, using a special weave. The result is a luminescent sheen that catches light and allows it to dance across the rug.
This unique textured effect is downright glamorous and looks great even in dad's old study.


Understatement is also a characteristic of many of these rugs. Some rugs are muted in color and pattern, so that the pattern almost seems to disappear into the rug body. This minimalism works well with clean room designs - or with more cluttered layouts that want to simplify. The work it takes to make a design both subtle and visible is incredible.
Still other Tibetan rugs also have additional weaving, stitching, or layering of silk fibers, adding hand-pleasing feel to the rug's cascading design. Imagine running your fingers through soft wool - only to be surprised by semi-circles of velvety soft silk. The rug experience is twofold!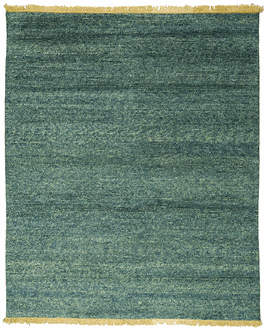 Tibetan rugs are also a collector's dream. With a multitude of styles and aesthetic treatments as well as their handcrafted nature, these handsome house warmers are becoming highly collectable and going up in value. Buying Tibetan rugs for beauty as well as investment is a smart move.
For the home that needs a touch of trend, put in check by a breath of timelessness, there's nothing finer than a lush, high pile handcrafted rug. Whether you're into the Asian designs, the art deco revival, or color and texture gradients, Tibetan rugs will bring a new dimension to any room in your home.


You can find your favorite designs and colors of rugs at Home Decorators
Click on the link above and use "Rug Finder" in the menu under Rugs tab. Home Decorators ranks high in customer satisfaction. Plus, they have quality rugs in every price range.