Modern Style Rugs
What comes to mind when you think of modern style rugs? As you read over this page, there's a good chance you'll see these rugs from an entirely new perspective.
The Modernist movement challenged the notion "what is art?" Geometric shapes, color theories, and blocks abounded in everything from furniture and paintings to clothing and rugs. Our taste for the offbeat and unique hasn't changed much in the new century. We still love eye-popping designs that don't fit into a traditional mold. We love to take chances. We yearn to try new things. Modern style rugs let us do just that, and they're perfect for the homeowner who doesn't want to settle for "average."
Modern style rugs can mean just about any type of avant-garde floor covering, though usually geometric or abstract. They can be machine-woven, hand-knotted or hand-loomed. Modern style rugs offer extreme flexibility with interior home design. They're made by famous designers, Tibetan artists, popular domestic and European companies and even traditional Indian or Persian rug houses, so it's a safe bet your favorite rug maker will also have a modern line. With so many options and the wide variety of modern rugs available, shopping for the right area rug(s) will be a thrilling experience.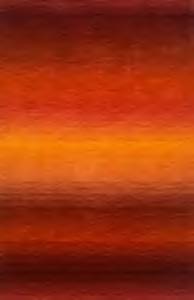 The concept of a modern style rug is simple: an intriguing pattern that challenges convention. From bold to subdued, artistic to simplistic, modern style rugs make a splash anywhere and everywhere. Match your explosive personality or complement your antique furniture. Make a hit with the kids or fill the game room with color and character. Your creative needs are met when using a modern style rug to give each room that final touch.
Popular modern style rug designs include polka dots and circles (sometimes parti-colored, other times in a specialized scheme), checkerboards, slashes and dots, mixed geometric shapes, abstract line art, and even transformed pop art that's made the morph to rugs. There are also colorful stripes, color blocks, color theory layouts (mixing complimentary or purposefully clashing color wheels), and celestial designs that mimic bizarre galaxies with unusual shapes.
Use Rug Finder to See Rugs in Your Favorite Style, Color, and/or Size!

Select any desired aspect (style, color, material, size). Narrow it down, one option at a time, until you have a rug that's just right for you!
Modern collage is another popular look - rugs with alternating geometric shapes, color effects, lines and splashes. They're stunning as room centerpieces and look amazing at the base of the stairs.
Also popular are teen rugs that have the latest thing in candy colors and eye-popping layouts. They're infinitely in fashion and can turn a room from "uncool" to smokin' in just a matter of seconds.
The little kids aren't left out, either. Modern style rugs can easily be found in the hippest nurseries or playrooms. Try a mind-expanding color palette that will increase baby's interaction with the world. Set a large modern style rug on the playroom floor and watch the kids revel in its expression. Since modern style rugs are available in many types of materials, you're sure to find one that's full of personality and won't be easily destroyed by toys or spills.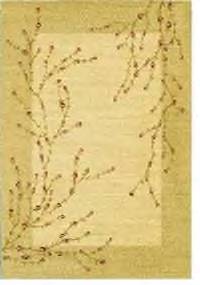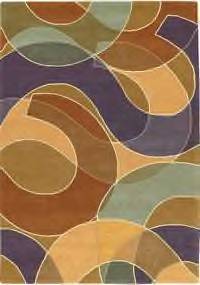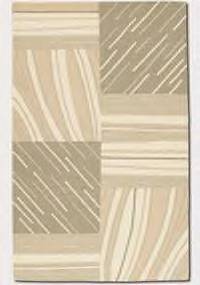 Not all modern style rugs are abstract blobs and lines, though. There are some that incorporate natural themes - like bamboo, roses, forsythia, and peonies. Rather than render a lifelike branch or flower, the modern style rug will stylize the design and add unique color effects such as a gradient wash of crimson and black for a bamboo design, or a crisp gold and white wash for hardline vines. Anything that doesn't depict a subject or color in traditional terms (paisley, arcade, country floral, etc.) can often be called "modern."
If modern designs are of interest, but you're not sure if you'll find a color scheme besides bursting rainbows, don't worry. Modern style rugs are available in more shades than ever before. Some are rather subdued; mixing layered geometric designs with subtle color (browns, blacks, golds, tans, creams). Others are an explosion of color and form, just begging you to stop and stare. You'll find rugs in any color you can think of, and then some. There are gradients as well as multi-colored designs, so there's something for everyone.
Whether you're re-doing a tired old den or furnishing your first home, modern rugs are a good, solid choice. They are flexible, full of personality, and available for all budgets and tastes. If it breaks tradition, it might be modern!
Use Rug Finder to See Rugs in Your Favorite Style, Color, and/or Size!

Select any desired aspect (style, color, material, size). Narrow it down, one option at a time, until you have a rug that's just right for you!

Email the link for this page to a friend!