Bear Rugs
When some people think of bear rugs, they think of actual bearskin rugs, which can be a big-game hunting trophy. That type of rug certainly falls into the category of bear rugs, but there's much more to it when the words bear and rug are used together, as you'll soon see.
The bear is one of the mightiest creatures around today. Many Native American tribes have revered this majestic animal as a source of power, courage and strength. Other groups call them spirit creatures and centers of earthly vibrations - magical beings that roam the forests. Whether you believe in animal magic, or if you just love Winnie the Pooh and Smokey Bear, bears are fascinating and alluring to millions.
Even though bears are immensely popular, it's difficult to have one as a pet! Imagine the clean-up. The food. Your furniture. So, if you can't have a bear of your own, what's a bear lover to do?
Fortunately, there's an easy (and attractive) way to have the mighty bear in any room of your home without endangering your lifestyle (or theirs).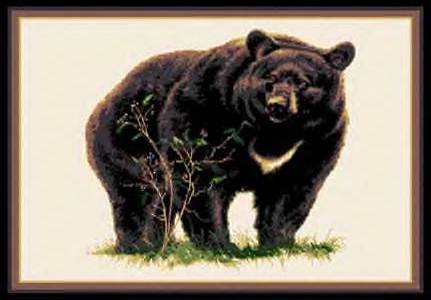 Images of bears and outdoor scenes with bears make great designs for rugs and rugs can be used anywhere!
Place one in your cabin entryway for instant Adirondack appeal. Add one to your woodsy bathroom, your den or a guest room for that touch of the wild.
Bear rugs are ideal for almost any home or office.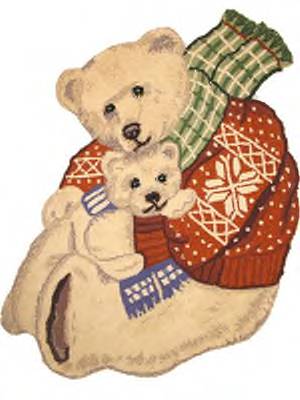 Fun bear rugs come in every size and shape imaginable. From narrow runners to full-room layouts, there's a bear for every occasion.
Some of the more popular styles include realistic bear pictorials, abstract or folk art bears, Native American style bears, and cartoon bears for the kids.
There are even faux "bear skins" that resemble fluffy fur hunting rugs, only none of the world's bears have to give up their coat to make these great rugs.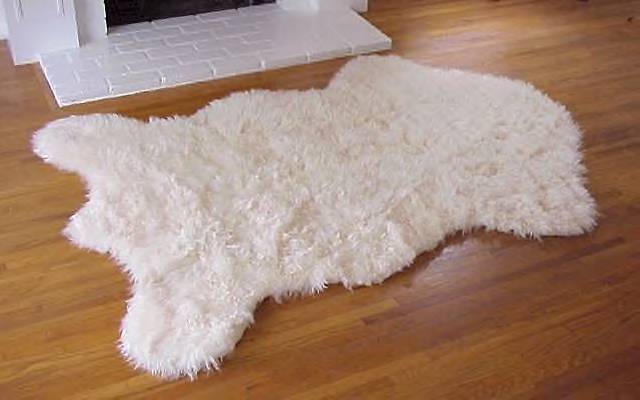 These cute and clever faux skin style rugs offer lush and plush styling with an almost-real shape. These polar bears, brown bears, and grizzlies look like real hunter's skin trophies, with a "spread body" shape. They're usually crafted of super soft acrylic fur and make a warm, quirky addition to any room. Kids love 'em! Put one by the fireplace and enjoy the ambiance.
Some of the bear rugs on the market are designed and licensed by famous artists, who lend their artwork to UV-protected outdoor rugs, for a lasting display. These durable, high-quality indoor-outdoor pieces make a big impression with crisp, accurate colors and a smooth, wipe-clean surface. They can be safely used on the porch, patio, or near the pool without danger of fading. Many can also be used for wall art, so if you've got a rustic outdoorsy backyard, consider "hanging" one of these rugs to complete the look!
Rent a dumpster for backyard cleanups & junk removal in Oakville, Hamilton, Burlington.
Along with the rugged outdoor styles, there are plenty of bear rugs for the inside of your home in soft wools, cottons, acrylics, olefins, and other popular rug materials. Check out the many folk art and cartoon bear rugs that are cute enough to use from kitchen to bedroom, and you're sure to find one that will charm you. There are bears in love, musical bears, primitive bears, teddy bears, and dozens of other playful designs that are ready for the home.
Does your favorite team have a bear mascot?
Licensed sports logo rugs are available for most of the well-known teams (college and professional).
You'll find the Chicago Bears, the University of Maine Black Bears, the UCLA Bruins and many other teams.
Set the right mood for your game room or den with a simple, yet bold sports design. Most sports rugs are crafted of nylon or acrylic, with printed logos. Go ahead, get a team rug and show your true colors!
Whether it's a woven border design or a thick, luxurious hand-tufted wool masterpiece, your bear rug will impress friends and family for years.
Just think, if one rug can change the attitude of an entire room, then maybe bears really are magical after all!

Use Rug Finder to See Rugs in Your Favorite Style, Color, and/or Size!

Select any desired aspect (style, color, material, size). Narrow it down, one option at a time, until you have a rug that's just right for you!